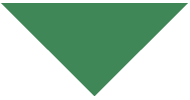 About O'Malley Construction Co.
O'Malley Construction has been in the business of remodeling residential houses since 2006. With a personal touch and a "hands on" approach, O'Malley Construction has been the recipient of the well-respected industry membership, Angie's List "Super Service" Award all four years they have been listed. Licensed, bonded, and insured, we will make sure that your project gets done on time and on budget.
About Randall O'Malley
Born and raised in Nebraska, I still have strong ties with the Husker state. The mid-Western ethics of hard work, honesty, and family are what make up my character. And I believe it shows in all my work. I like helping people fix problems around their house and will be glad to do the same for you.